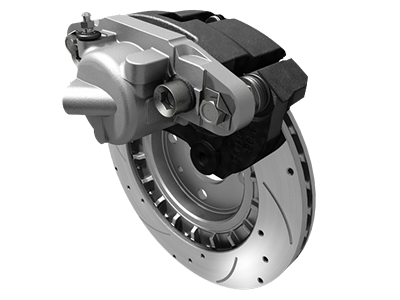 Brake Service
Nalley INFINITI of Atlanta offer deals and incentives on many of our auto repair services. Check out our website for the last offerings before your next brake service.
Compare Prices

Brake Service
We only use genuine OEM parts and specifications for your vehicle.
| Nalley INFINITI of Atlanta | Tires Plus | NTB | Pep Boys | Sears |
| --- | --- | --- | --- | --- |
| $169.95 | $179.95 | $159.95 | $251.77 | $199.95 |
Customer Reviews

Benefits of Brake Service
Nalley INFINITI of Atlanta wants to make sure that all the people in the community in Atlanta, Georgia, and surrounding areas get top-quality brake service. A brake service increases the safety for both you and your family. It also helps to protect other people on the road since your ability to break could make the difference between getting in an accident and avoiding one. When you get your brakes serviced regularly, you can also decrease the likelihood that you'll experience costly repairs. Brake service checks all of your brake system components, and we make sure you leave with a safer vehicle.
Your brake system depends on many components. If one of the components stops working, you may experience a decrease in the longevity of the entire system. For example, rotors are expensive to replace. If you let your brake pads wear down, the rotors may not be able to be resurfaced. In these cases, it's necessary to replace the entire rotor to keep your vehicle working properly. Improve your peace of mind and safety by getting regular brake service. We can check to make sure your brake pads are still in good working order, and we can also check other vital brake components.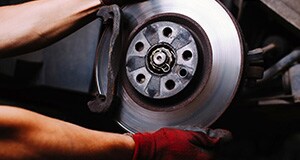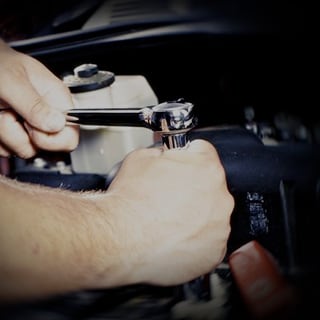 Nalley INFINITI of Atlanta
2550 The Nalley Way
Atlanta, GA 30360
Serving
Atlanta

,

Decatur

,

Stone Mountain

,

Brookhaven

,

Norcross

Our certified professionals know how to work on your INFINITI. As the dealership for a variety of INFINITI vehicles, we only hire the most qualified mechanics to work in our service center. Brake service should be performed whenever you think their is an issue with your brakes. A good time to get your brakes checked is during a routine oil change or tire rotation. We have mechanics that are capable of working on all makes and models, and we will give you the best service possible.
Brake Service
Our service center uses only original equipment manufacturer (OEM) recommended brakes and components. We do this simply because aftermarket parts can't be trusted to be as reliable as the original parts. Vehicle manufacturers specify exact standards for brake components, and any change to these criteria can affect the responsiveness of the braking system. Don't leave your brakes to chance with third-party components. Trust only OEM parts for all of your service needs.